Skid Mounted Packages
Oilfields Supply Center Sdn Bhd fabricate Skid packages that include the supply of Pressure vessels, Tanks, piping, structural and E&I works.
Detailed Design against the free issued GA and P&ID shall include:
Mechanical design of Pressure vessels to ASME Section VIII Div.1 and BS PD5500
Mechanical Design of Storage Tanks to API 650, ASME Section VIII Div.1 and other relevant standards.
Design for piping without stress Analysis and producing Fabrication Isometric drawings for pipe works
Mechanical Design of skid structure through STADPRO and welding as per AWS D1.1.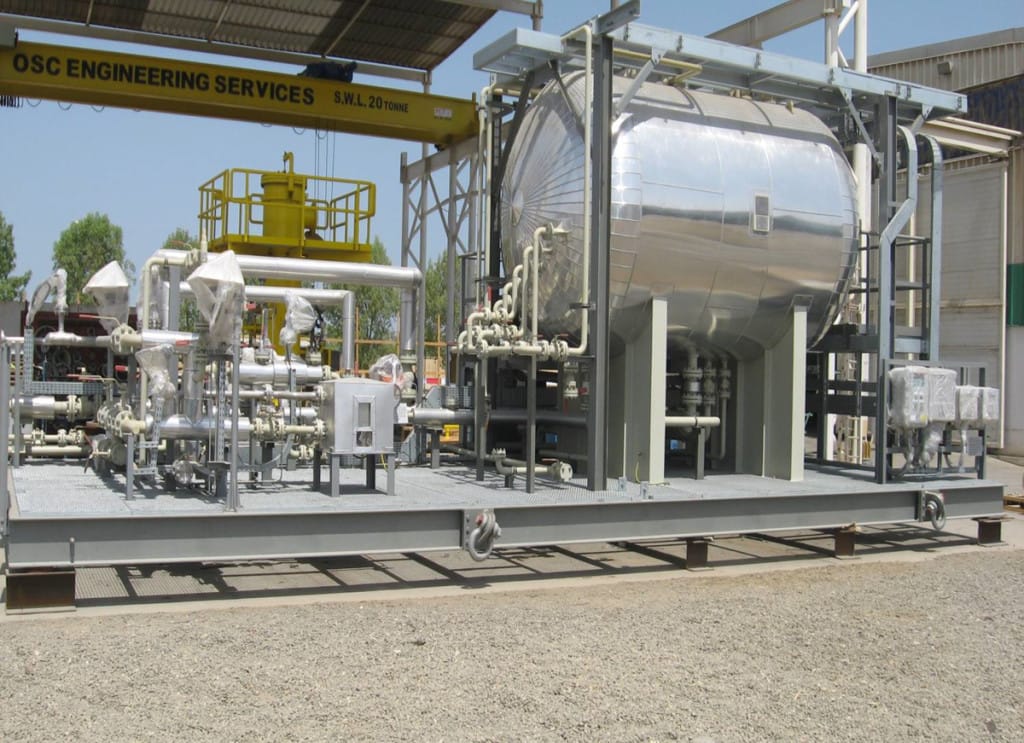 Contact Us About Skid Mounted Packages